OmieBox Hot & Cold Bento Box
Sorry, this item is out of stock
OmieBox
A hot & cold bento box that makes meals irresistible!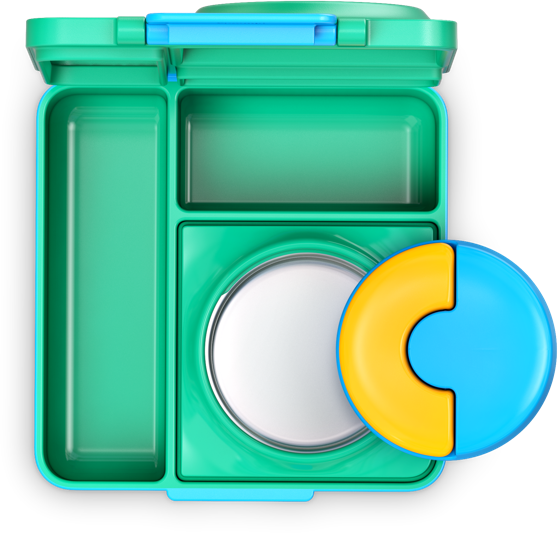 Say Hello to Omiebox!
A smarter bento box for healthier meals.
Separate Temperature Zones
OmieBox uses two types of insulation so meals are always served at the perfect temperature. Air insulation, vacuum insulation plus an airtight seal minimizes heat transfer to keep food fresh and yummy.
Powerful Insulation
Every bowl inside OmieBox is made of 2 layers of food grade stainless steel and vacuum insulated to deliver the most powerful insulation.
OmieBox is BPA-free, phthalate free and complies with all FDA and CPSIA requirements.
About OmieLife
Our Mission Is To Help Kids Eat Healthier "Only 11% of lunches brought from home contain a vegetable, and only 25% of lunches met three out of five National School Lunch Program standards." -- Journal of the American Academy of Nutrition and Dietetics. Let's face it - packing lunch is hard. It's hard to know what kids will actually eat, and sometimes it's easier to throw in a fruit roll-up (hey it's made of fruit, right?) so they'll eat something. But it really does matter what kids eat for lunch. Kids get between one-third to one-half of their daily calories at lunch, so they gotta fill up on the good stuff. Getting the right nutrition at lunch has so many positive benefits! Concentration, memory and problem solving function at their peak, so kids can be their best selves. Longer term, having the right nutrition improves immunity and resistance to colds/flu, so kids miss fewer days at school.