Imagine Baby Stretchy Bamboo Flat Diapers (3-Pack)
Sorry, this item is out of stock
Imagine Baby Stretchy Bamboo Flat Diapers
Flat diapers are the original cloth diaper. Each flat is made of a single layer of stretchy bamboo that measures 27.5" x 27.5". The Imagine Baby bamboo flats have one smooth side and the reverse side is looped. Each flat has a 2-way stretch. Can be folded into a diaper shape and added to any diaper cover or pocket for absorbency.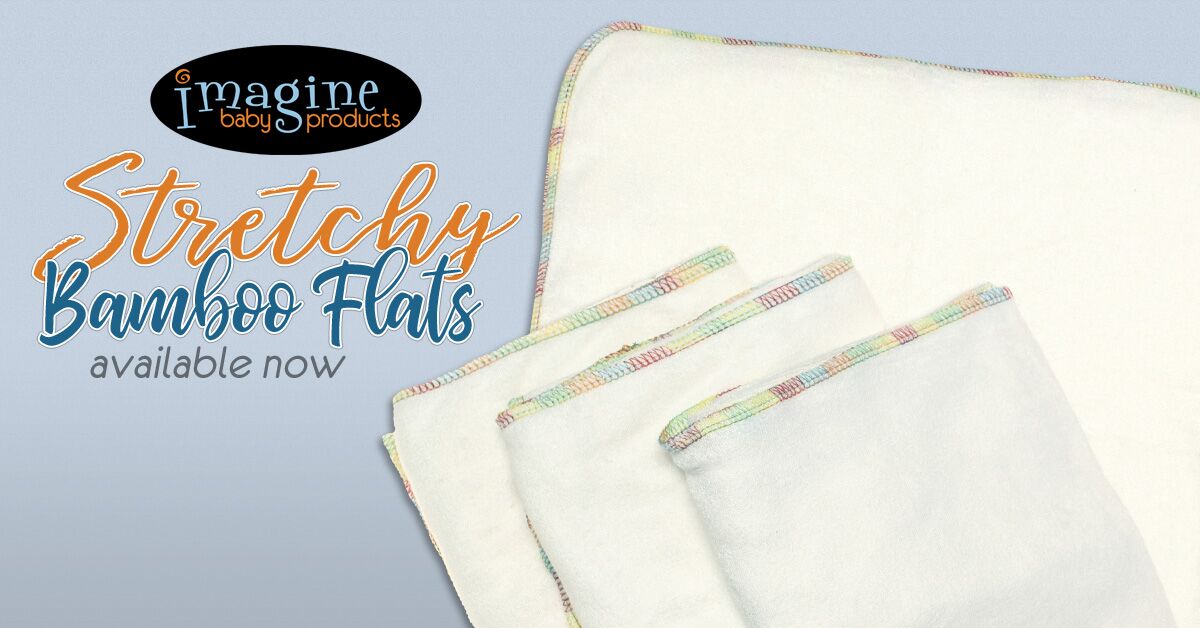 Ahhhhmazing
These are the first flats I've ever tried so I have nothing to compare them to but I love them! They are so soft, trim and hold a ton!
Love these flats they are super soft and stretchy.
Second purchase!
I love these stretchy flats so much I bought more! They work so well with our wool covers!
Decent product
Out of the package they felt a little weird and slippery, but once they were washed they were better. They are a little on the thick side for a pad fold for my newborn but I think they will be great for when he gets a bit bigger. The edges unravel a bit inside the stitching so you get lots of strings and knots hanging off that you have to trim which makes them look ratty after one wash, but they are very absorbent and soft. I would buy more if I needed a heavy wetter night time solution but for daytime wear I'm not sure they would be my first choice.
Love these!
These are so soft! They have good stretch absorb quick and hold well! I bought these in white first then purchased them in lilac. The lilac is so pretty!