Imagine Baby Stretchy Bamboo Flat Diapers (3-Pack)
Sorry, this item is out of stock
Imagine Baby Stretchy Bamboo Flat Diapers
Flat diapers are the original cloth diaper. Each flat is made of a single layer of stretchy bamboo that measures 27.5" x 27.5". The Imagine Baby bamboo flats have one smooth side and the reverse side is looped. Each flat has a 2-way stretch. Can be folded into a diaper shape and added to any diaper cover or pocket for absorbency.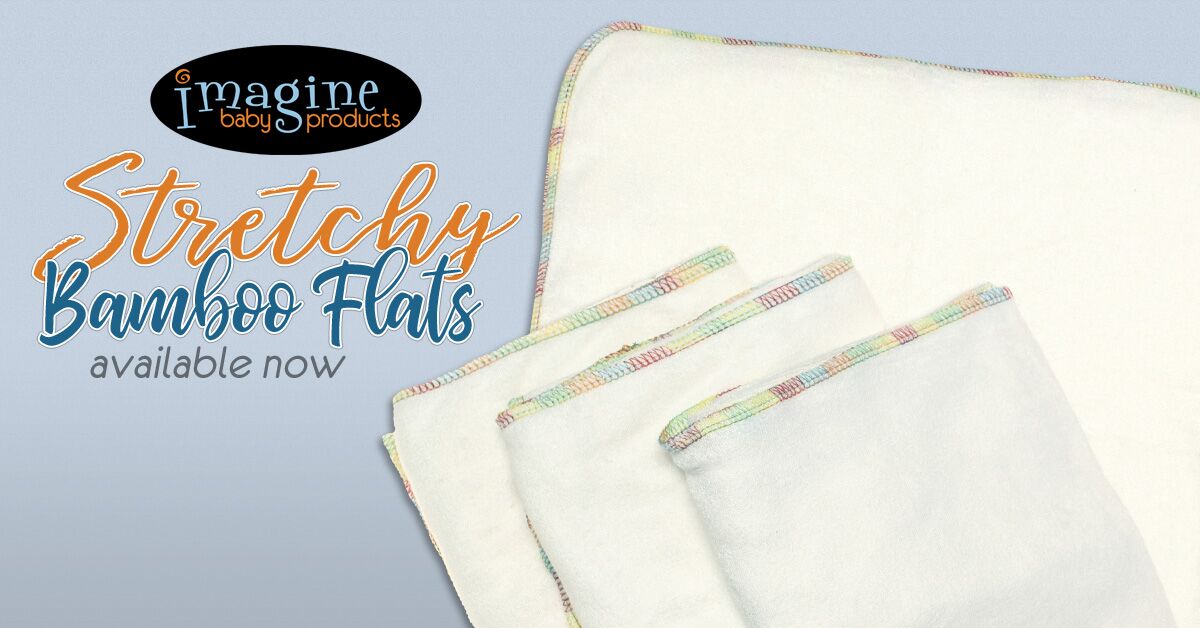 Nice
I got these in hopes to use for overnight, but I have a heavy nighttime wetter lol. It lasted about 4.5 hrs and LO woke up mad cuz she could feel the wetness. The diaper was soaked but was not leaking from compression or anything. I think I'll use these for a long road trip diaper instead. All in all they are well made and hold alot .
In LOVE!
This is my favorite fluff store anyway but I was not disappointed by these! Not only was shipping swift as always, but I am in love with these flats and will definitely buy more. They hold an amazing volume after just being prepped and washed once and work very well with my heavy wetter for daytime and nighttime use (I add a hemp booster at night). They are super soft even after being washed and both machine and line dryed and have an awesome stretch and are super trim. Only thing I would change is my snappi doesn't want to stay attached but once the cover is on it doesn't matter.
Amazing!
I am 110% satisfied with my purchase from The Green Tot Spot. Every product is top notch, exactly how I expected. The prices are great and the customer service is amazing! I received great deals and even a free gift <3 Owners were kind enough to send out personable letter that included more deals and coupons as well as a heart felt thank you for supporting the business. I don't usually rate but this business deserves proper recognition. Thank you so much!
AS PER THE IMAGINE STRETCHY BAMBOO FLATS, THEYRE AWESOME! HIGHLY RECOMMEND!!
Moooove over sliced bread!
These things are AWESOME! I do the modified origami fold and don't even need a Snappi with these. Of course she promptly stained them all (and of course I got the natural color), but they're still my absolutely favorite flat so far AND they're working great as her overnight option (for now 😂)!
Ahhhhmazing
These are the first flats I've ever tried so I have nothing to compare them to but I love them! They are so soft, trim and hold a ton!