Thirsties Swim Diaper
Features & Benefits:
Thirsties swim diaper is a trimmed-up  beach or pool ready version of our reliable and popular Duo Wrap diaper cover
Trim cut and soft mesh interior allows baby to swim in comfort and style
Thirsties signature leg gussets help keep dirty messes contained 
Hip snaps help prevent wing droop 
Waterproof outer shell with soft mesh interior – no absorbency to weight baby down 
Adjustable rise and two sizes provide a custom fit for most babies from 8 to 40 lbs.
Snap closures offer easy removal and adjustability for custom fit
Cover meets the requirements of most public pools. Can be used over a disposable swim diaper
Care and Use: 
Wash on warm. Hang dry or dry on low heat. 
Content: 
Outer: 100% polyester with waterproof TPU laminate
Inner: 100% polyester
Sizing: 
Size One - 6-18 lbs (0-9 months)
Size Two - 18-40 lbs (9-36 months)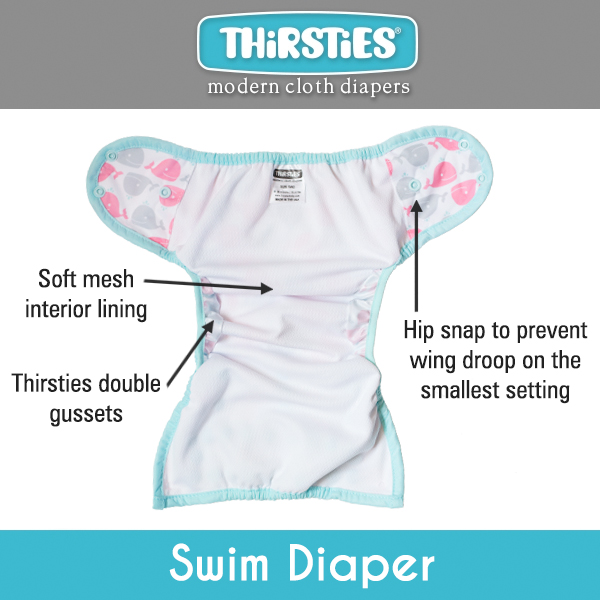 Cute
Love the adjustability and cute design